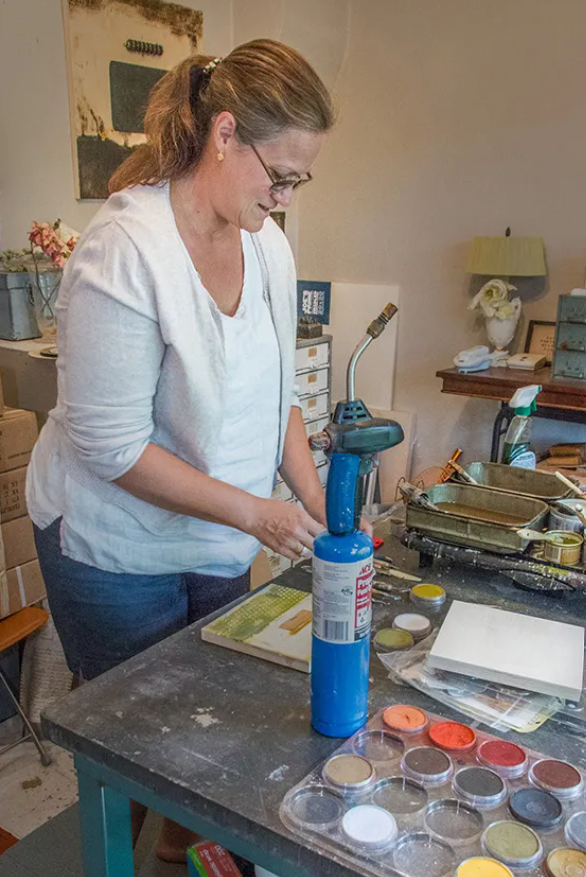 I love teaching. Encaustic painting is such an old art form and being able to share that with my students is joyful and fulfilling.
I started in 2012, offering Wax and Wine workshops in the Walla Walla Valley, and teaching through the Quest program at WWCC.
Returning to Seattle in 2014, I continued to teach in Walla Walla, until 2018, when Fogue Studios and Gallery opened and I moved into Studio 1A to work and teach.
5519 Airport Way South
Studio 1A
206.241.9084