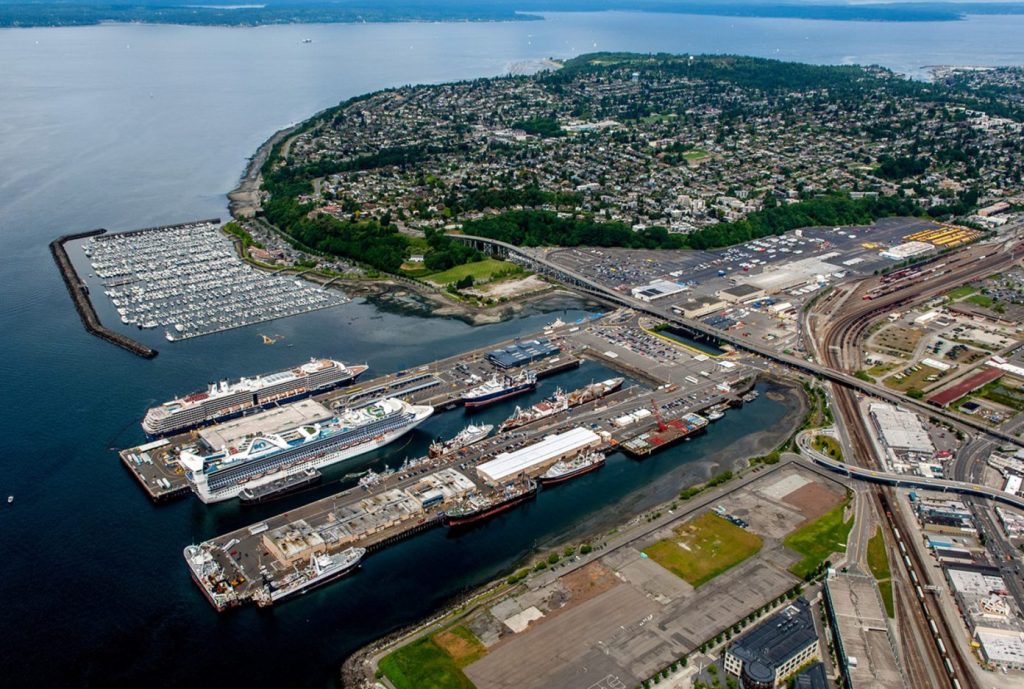 Power quality improvement
West Point Treatment Plant Current Projects
March 20, 2023. Discovery Park and the Magnolia community will see increased cement truck traffic as crews pour concrete for the West Point Treatment Plant's new battery storage building. From 3 a.m. to 4 p.m. on three consecutive Thursdays – March 23, March 30, and April 6 – approximately 80 cement trucks will travel through the Magnolia community to and from West Point in Discovery Park. King County continues working hard to improve the West Point Treatment Plant's power reliability and protect Puget Sound.
Residents and park visitors can expect increased truck traffic and associated noise as vehicles travel through the area. There will be no road or park closures associated with these activities
Project description
Power disruptions at the West Point Treatment Plant can cause electrical equipment to protectively shutdown, and when this happens during heavy rain, the facility is overwhelmed with untreated wastewater and stormwater. To prevent the plant from flooding, flow is diverted to Puget Sound in an emergency bypass.
The objective of the project is to eliminate the emergency bypasses of wastewater that are caused by power disruptions. This project has identified a solution and is rapidly implementing it to improve the reliability of the plant's electrical power supply.
The project team analyzed numerous potential solutions and chose the solution that is the most effective and quickest to implement. The County will install a battery-based system to condition power as it is fed to critical systems in the plant so that they continue to operate during power disruptions, preventing the emergency bypasses of wastewater to the Puget Sound.
Construction begins in 2022. The power quality improvements are expected to be protecting West Point from power disruptions by 2025. To learn more, click here.
Timeline
Emergency declared by King County Executive and project initiated: Feb 2021
Battery solution selected: May 2021
Demolition of existing structure: 2022
Construction (estimated): 2023-24
System online, project complete (estimated): 2025