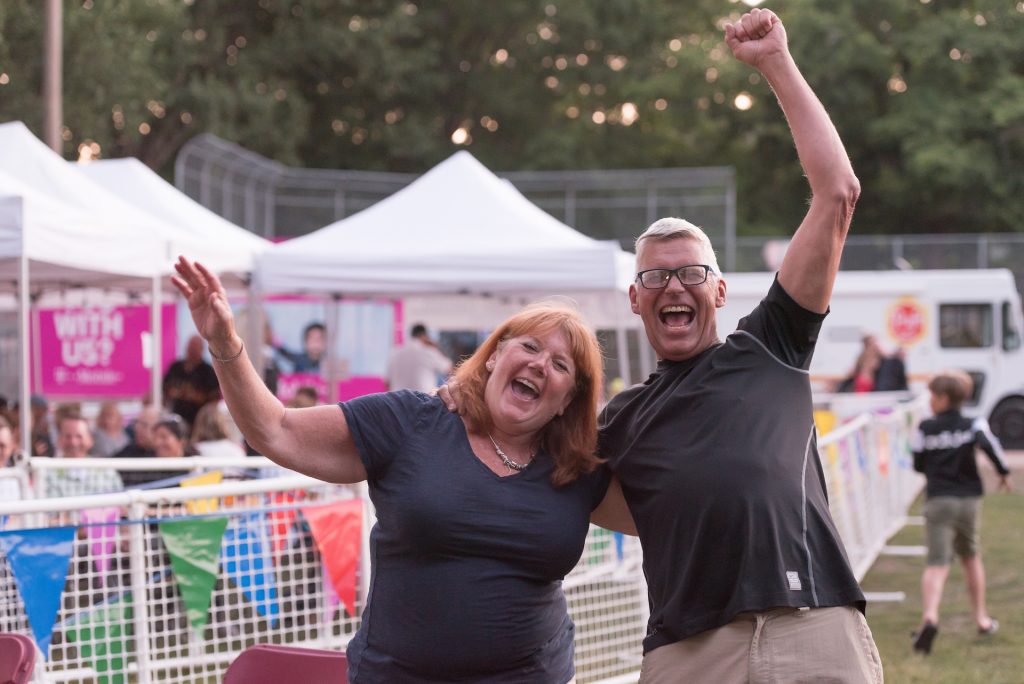 Family and individual members
The Magnolia Chamber of Commerce welcomes a wide array of members. In addition to our business members, we are proud of our many family and individual members.
Family and individual member benefits
Our family and individual members are a growing part of our Chamber membership and enjoy a vote in what we do and how we do it. There are many benefits for our family and individual members, including:
Building and sustaining local business contacts and neighborhood friends
Supporting our local businesses and acquiring customer referrals or customer deals
Receiving chamber newsletters, updates, and special deals
Increasing your visibility in the community and being a part of the action
Supporting social events like Magnolia Summerfest, Winterfest, Vino in the Village, Halloween, and more
Gaining a voice in local government and staying informed on issues that affect Magnolia
Being a part of the neighborhood conversation and working together to make Magnolia a great to live, work, and thrive.
Our current family and individual members (2022)
Alan Hollinger
Alexander Family
Amimeur Family
Anderson McCulloch
Andrew Nesbit
Ann Goos
Annette de Soto
Anthony & Lisa Anderson
Arterburn-Milstein Family
Atkins Family
Audette Family
Audrey Collins
Banasik Family
Baroh/Aucutt Family
Barry and Jill McCaffrey
Barry and Trish Briggs
Basinger and Flickinger Family
Bauer-Spoden Family
Bennett Family
Bennett-Parmar Family
Bergstrom Family
Bigelow Larson Family
Bishop Family
Blaire Shrader
Bombach Family
Brad Chamberlain
Bransford Family
Breck Family
Brian and Youkie Chambers
Brian Welch Family
Brown / Pierson-Brown Family
Buning Family
Carol McDonald
Carr Family
Catanese Family
Charles and Patricia Ingraham
Cheryl & Bill Buursma
Cheryl McQuiston
Choi-Greene Family
Christine & Perry Atkins
Conover Family
Cook/Bartlett Family
Corbett – Barnard Family
Coren Family
Corey-Ferrini Family
Cory & Signe Slater
Cotters Family
Courtnage Family
Craig & Claire McConnell
Curtin/Thomas Family
Dan & Kathy Schmidt
Dan Labbee
Daniel Merz
Daren Bell
Dave Goodell
David Dougherty
David Kaplan
David McDonald
Deanna Hugges
Deborah Cushing
Derington Family
Dianne & Rene Spatz
Dianne DuSault
Dodhia de Soto Family
Don Gillmore
Eaton-Esposito Family
Eileen Quackenbush
Elizabeth and Brian Servey
Erin Brewer
Fairleigh Family
French Family
Furness Family
Gessaman Family
Glassberg Family
Glen Danielson
Goos-Thorud Family
Gordon Family
Graybill Family
Green and Nguyen Family
Haller Family
Hamer Family
Hanson Family
Harriko Family
Hartz Family
Hearn Family
Herche Family
Holpainen Family
Hughson Family
Hunter Family
Huson Family
Isaacson Family
Jacqueline Ball
Jan Solomon
Jarman Hauser
Jill Jones
Joan Enticknap
John & M-K Deacon
John & Sally Maynard
Johnson Family
Jon Bridge
Jordan Green
Joyce Laux
Judith Dern
Julia Khan
Julie Tobiason
Justin O'Neill
Kaplan Family
Karen Ann Holt
Karen Hunter
Kathie Claypool
Katie Peck & Alex Ray
Kibiloski Family
Kissel Family
Klitz Family
Kozloff Peterson Family
Lambert Family
Larsen Family
Laura Hanson
Lear Family
Leslie-Scoverski Family
Liz Wilson
Lowe Family
Marcum Family
McCarthy Family
McComb Family
McGanney Family
McGavick Family
Melin Family
Michael DuCharme
Michael Olden
Miller Family
Morris Family
Murray Family
Mynar Family
Nightingale Family
Peiffer & Weed Family
Peng Family
Perilman Family
Peter Spurging
Peters Family
Preciado-Spunt Family
Prince Family
Punsalan Family
Quackenbush Family
Richard Greaves
Rick Israel
Robin Martin
Robyn Grad
Rosen -Packard Family
Ross + Elliott Family
Rowley Family
Ruby Bottger
Ruby Van Dyck
Sale Family
Salt Family
Sandin Family
Schlosser Family
Schmeiser Family
Schmidt Family
Schoonover Family
Scott Family
Scoverski Family
Sharon Briggs
Sherry Portuese
Shirley Purkey
Sitlani Family
Sklar Family
Slater Family
Smith Family
Soelter Family
SolAra Family
Stanton Family
Stone Family
Sturmer Family
Susan Killen
Tad Pease
Talcott Family
Tautvydas-Wylie Family
Taylor Family
Ted Willhite
Tim Reagan
Trenery Family
Tripti and Suny
Valerie Baron
Vince Iaci
Wang Family
Welch Family
Wellnitz Family
Wells Family
Wendy White
Whitham Family
Whitney Mason
Wiggins Family
Woods Family
Young-Burg Family
Zenobia Bragdon